Fancy pampering yourself a little? Treating yourself to a beauty treatment or two is a form of self-care that we are very much here for. It gives you a bit of time out from day to day stress and makes you feel like a whole new person, so what's not to love?
If you're hunting for the next beauty treatment to add to your routine, why not consider some of our faves? We thought we'd run you through three beauty treatments that we think you need to try for yourself in 2019!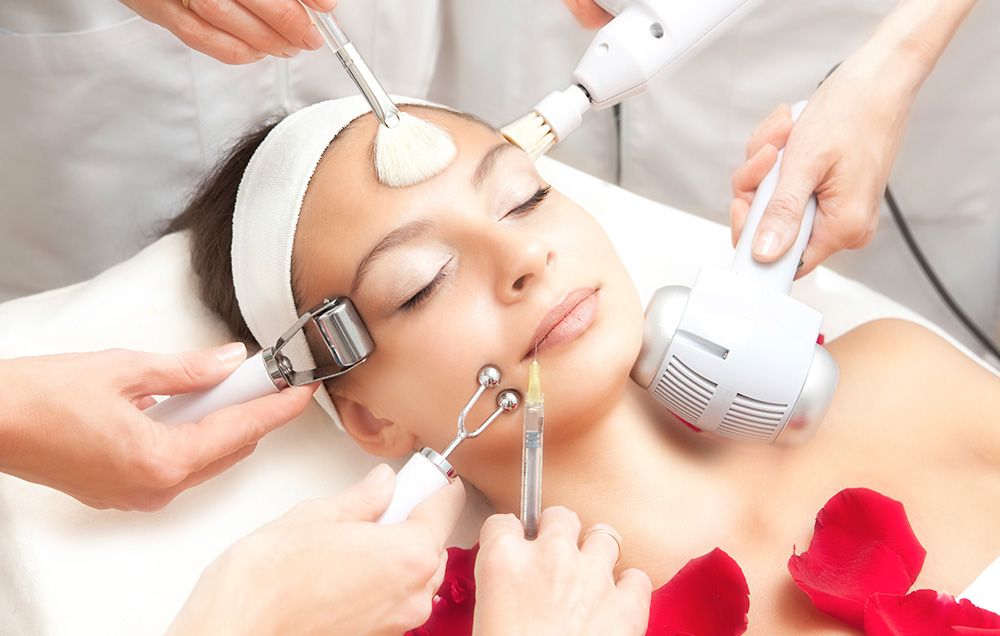 Eyelash perming
Beautifully defined eyelashes make all the difference when it comes to pulling together a makeup look, whether it's a natural everyday look or something more dramatic. And getting a proper curl into your lashes is one of the most important elements of this, though it can be a bit tedious to achieve.
People have all sorts of tricks up their sleeves when it comes to achieving a curl that will hold throughout the day, from heated eyelash curlers to spoons, but they all tend to drop out eventually, as is the case with any type of hair.
A more long-lasting solution is to take yourself for an eyelash perm! This is a semi-permanent treatment that will see you sporting curled lashes for up to three months, although how long it lasts depends on the lash growth cycle. People often also opt to have their lashes tinted at the same time, so that they can kiss goodby to mascara altogether!
This article from Bustle does a great job of explaining exactly what you can expect from the process, as well as showing how great the results are.
Foot peel
Foot peels have become all the rage recently, and while they do sound a little bit gross, they also sound extremely ap-peeling at the same time. One of the best things about going for a pedicure is definitely having all of the hard skin filed away and leaving with baby soft, soaked, moisturised feet.
But now you can get that baby soft feeling yourself with just as little effort at home, by doing a foot peeling mask. These are basically chemical exfoliant in plastic booties that you stick your feet into for a bit, and then when you take them out, your dead skin will start falling off a few days later, leaving soft new skin in its place.
This is much less effort than getting out the foot file yourself, as you can just wrap up your feet, sit back, and enjoy an episode of your favourite show instead. Get The Gloss has the low down on the process, as well as a few different masks and where you can buy them!
Microblading
Microblading is a beauty treatment that has become more and more popular in recent years, and it is now much more widely available than it once was. This semi-permanent makeup procedure makes the world of difference to the time that it takes to get ready in the mornings, as filling in the perfect brow takes time and care.
As explained here by Jeunesse Medispa, microblading basically involves implanting pigment into the dermal layer of the skin. It is similar to tattooing, but the effects are only semi-permanent, and you will need to get top ups after a few months.
Microblading is perfect for anybody, whether you'd just like to define your brow a little bit more or if your brows are sparse from overplucking or medical reasons, and it can really help to give you back your confidence or just save you a little bit of time and effort.